Our practice trails around the 3-country Enduro Trails:
The practice trails and pump tracks at the valley station of the Bergkastel cable car and at the mountain station of the Schöneben cable car help you to get used to the surface and/or the bike in the terrain.
Here you can complete a few training laps at your leisure, find the right set-up for your bike of prepare for the off-road trails together with a bike guide.
Trained bike guides also gently introduce you to the challenges of the trails and help you to develop your riding technique. They also select the best trail combinations for you (no matter on your skiil level) in our extensice area and ensure that you are safe on the road.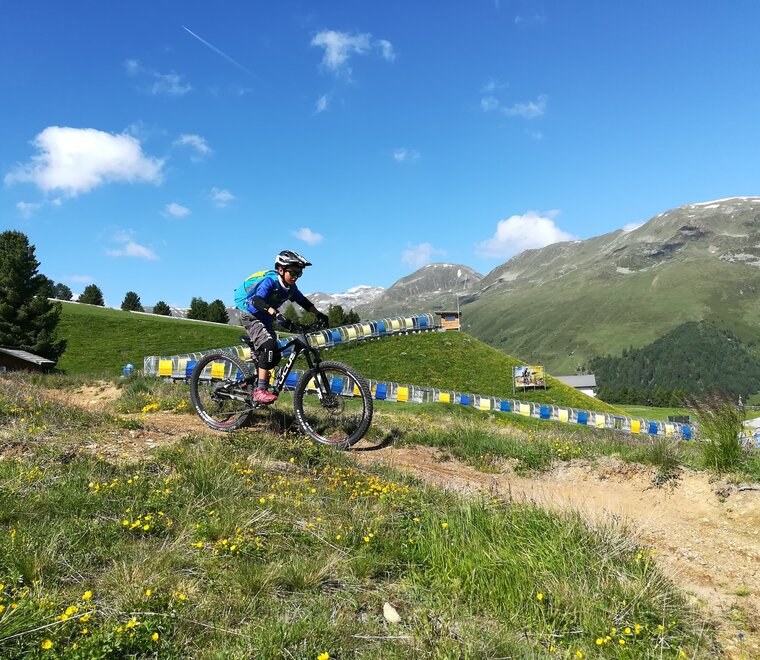 Bag-Jump Area & Bike Parcour at the valley station Bergkastel
New in summer 2023 - directly at the valley station of the Bergkastelseilbahn at the Billy's Lounge, our new bike parcour and two bag jumps are waiting for you! Here you can show us your best jumps!
BAGJUMP AREA daily open from 09:00 a.m - 05:45 p.m
At the bike parcour you can make some turns and improve your technique before you start your turns at the 3-Country Enduro Trails.